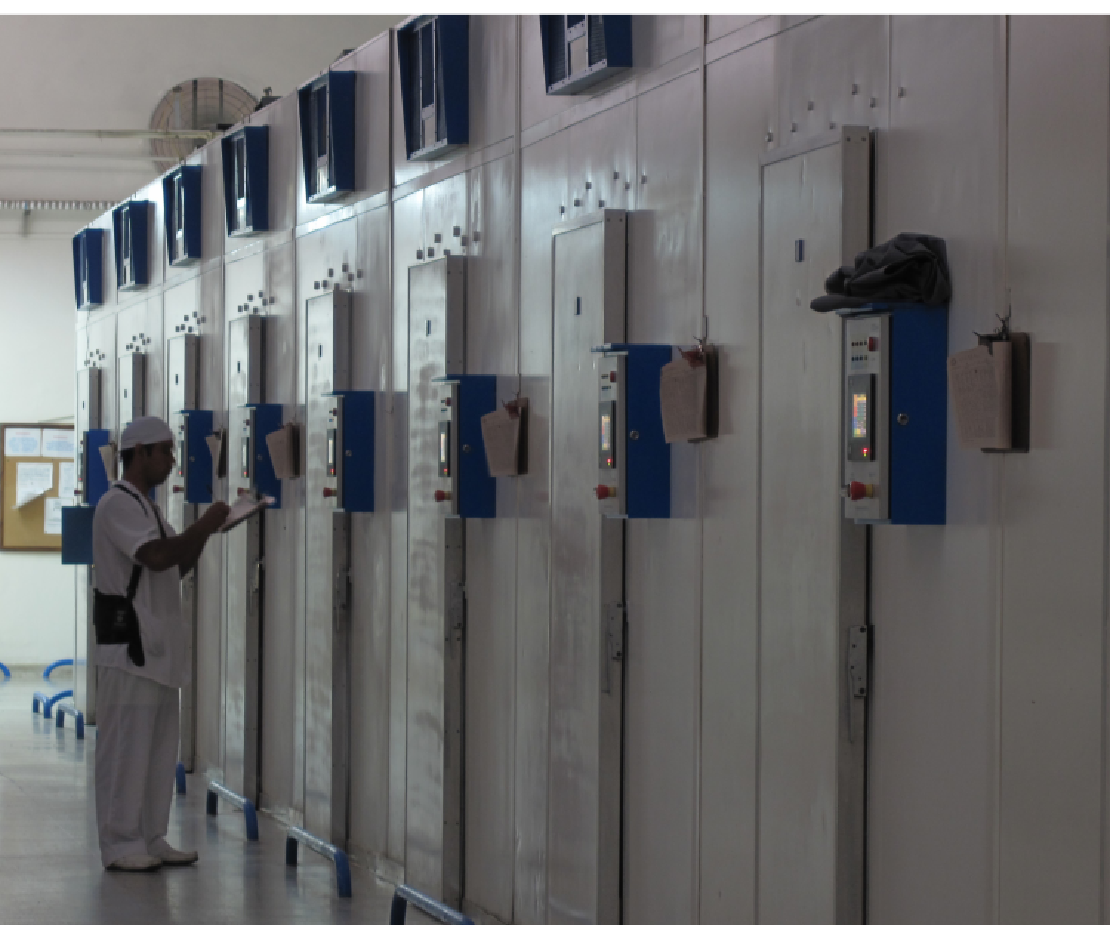 Incubator control upgrade
Learn how our customer whose 6 million monthly embryo capacity plant was able to upgrade their incubation control with some obsolete, difficult to obtain parts from multiple manufacturers by our system tailored to their specific needs while improving their results.
¿What was the problem?
A renowned Colombian hatchery had 24 Buckeye SN incubators and 24 hatchers whose temperature and humidity control was based on MKII electronic units with technology from more than 25 years ago. Although VIDAL & ASTUDILLO provided the repair service for these devices, the obsolescence of their components made it increasingly impossible to take advantage of the benefits of the machines.
Our proposal consisted in replacing the MKII electronic units, preserving the original functionality of the machine and incorporating solutions to new needs raised by the customer.
The following were the main objectives:

Preserve the functionality of the original control of the machines.

Minimize the amount of replacement of original parts and avoid relocation of existing ones as much as possible to reduce implementation costs.

Offer a friendly interface with complete information on the operation of the machine.

Facilitate maintenance by plant personnel avoiding the use of specialized tools or expensive procedures for diagnosing machines.

Implement a reliable alarm system.
The solution
For this purpose, VIDAL & ASTUDILLO developed the CPU-RS485 electronic units that execute the control logic of the machines and the T-R424 for temperature measurement, equipped with 4 channels with 24-bit resolution.
Among its characteristics we highlight the following:
Compact size that allows its installation in confined spaces, avoiding modifications in the electrical boxes.

They do not require special tools for their replacement, or programming from computers or terminals, which is common in other solutions based on PLC intended for generic applications.

The operation and supervision is carried out through screens, the choice of which depends on the taste or needs of the client. This flexibility is due to the fact that the devices use the open Modbus over RS-485 communication protocol.

They allow the incorporation of new sensors on the Modbus bus, for redundant temperature taking, carbon dioxide sensors or the implementation of drives for motor control.

Depending on the needs and the choice of infrastructure, operation records of temperature, humidity, effective turning frequency, and other administrative records can be implemented: configuration change, door opening, manual activations and generated alarms.